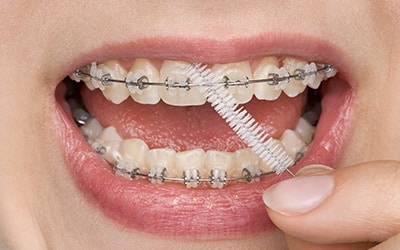 Benefits of Interdental Brushing
November 12, 2018
Image Credit: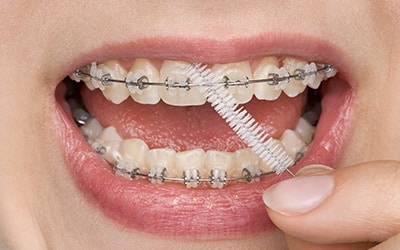 We all know how important flossing is to the prevention of gum disease and gingivitis. But interdental brushing can be an even better tool in the fight against gum disease. Interdental brushes brush away the plaque and food debris that build up in between the teeth. If not removed, this plaque will harden into tartar and begin to irritate and infect the gum tissue, causing gum disease and gingivitis. If you have a history of gum disease problems, we suggest incorporating an interdental brush into your daily at-home oral healthcare routine.
Interdental Brushes
Interdental brushes are a lot like toothbrushes, but instead of the traditional toothbrush bristles, interdental brushes have small bristled heads on the tip. This tip is able to clean between the teeth even better than floss. Interdental brushes can be found at any store that sells toothbrushes and toothpaste and they come in many different sizes to fit the size of gaps between your teeth. You may require a few differently sized interdental brushes for the front teeth and the back molars.
Using An Interdental Brush
Below are a few tips on using your interdental brush:
Use the right size of brush, otherwise, you may cause damage to your gum tissue.
Don't force your interdental brush between the teeth. It should fit gently between the teeth and if not, you may not have the right size of brush.
Work in a pattern throughout the mouth, making sure you don't miss any spaces between the teeth.
It's normal for the gum tissue to become tender or even to bleed when you first begin using an interdental brush. As the gum tissue becomes tougher, this tenderness and bleeding will cease. For more information on interdental brushing and your orthodontic treatment, please contact Kuhni Orthodontic Studio. Our Spanish Fork, Mapleton, and 
Springville orthodontist
 caters to patients of all ages!