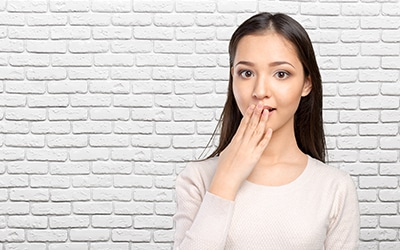 Halitosis and Braces
November 25, 2019
Image Credit: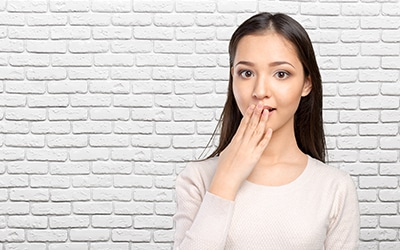 Braces can help you get the beautiful, straight smile that you've always wanted. However, the time that you spend with orthodontic braces will be an investment, and it won't always be pleasant. Dental braces can make certain things difficult, like flossing, eating the right foods, and they may even cause bad breath.
Halitosis and Braces
Halitosis (bad breath) can be an embarrassing side effect of orthodontic braces. Luckily there are a few ways to help keep your breath fresh while wearing braces:
Drink plenty of water – If your mouth is feeling dry, you're at risk for halitosis. Dry mouth causes saliva production to slow, and saliva helps to balance the pH levels in your mouth, keeping your breath neutral and pleasant.
Use mouthwash – Mouthwash not only gets rid of the bacteria that cause bad breath, but the minty flavor freshens the breath as well. Make sure to rinse with mouthwash for at least 30 seconds.
Avoid eating too much sugar – Foods that contain too much sugar can contribute to bad breath. Instead, stick to grains, produce, protein, and dairy, and follow the list of approved foods that are safe for braces.
Avoid drinking soda – Soda contains lots of sugar, which (as stated above), is bad for teeth. The acid in soda is also damaging and can contribute to halitosis.
Brush often – Obviously, brushing your teeth often with fluoride toothpaste to remove plaque and food debris is a great way to keep your breath fresh and your teeth clean.
Visit the dentist – Lastly, make sure to attend your regular dental cleanings and checkups every six months to avoid dental cavities and to receive a thorough cleaning.
The best way to make sure your breath is always fresh, and your mouth is always clean is to practice good oral hygiene every day. If you have any questions or concerns about your 
orthodontic braces
 or if you need to make an appointment at our office, please contact 
Kuhni Orthodontic Studio
 here in Spanish Fork, Utah.