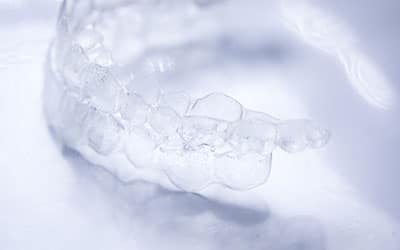 How to Properly Clean Invisalign Trays
May 23, 2019
Image Credit: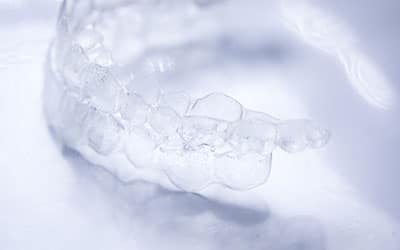 There are many benefits to choosing Invisalign aligners for your orthodontic treatment. However, if you don't properly care for your aligners, you may experience problems or feel embarrassed. This is because improperly cleaned trays can begin to discolor or cause an unpleasant odor.
Property Cleaning Invisalign Trays
Below are a few tips on how to clean and care for your Invisalign trays:
Clean the trays and your teeth every morning – Bacteria can build up on the aligners while you sleep at night, which means that your morning oral hygiene routine is very important. Make sure you're cleaning your trays and your teeth morning and night.
Soak your aligners once a day – It's a good idea to soak your trays every day in either a denture cleaning or Invisalign cleaning crystals. This will help them look and smell their best and well as loosen any potential plaque or bacteria buildup. Simply rinse them off before putting them back in your mouth.
Rinse aligners every time you remove them – Aside from your morning and evening cleaning routine, you should also be rinsing your trays every time you remove them. This will prevent the buildup of plaque or dried on saliva.
Brush and floss before putting trays back in – Making sure your teeth and gums are free from plaque and bacteria is also an important part of keeping your Invisalign trays clean. Make sure you brush and floss your teeth twice a day.
Don't leave trays out in the open – If your aligners are not in your mouth, they should be stored in their case. Otherwise, you make them vulnerable to more bacteria in the open air. If you forget your case, make sure to rinse them before wearing them again.
Avoid using dyes or fragrances on the trays – Avoid using colored or scented toothpaste or soap on your Invisalign trays. This may cause discoloration and an unpleasant taste of the trays.
Do not eat food or drinks when wearing aligners – The only approved food or beverage to consume when wearing Invisalign aligners is water. All other food and drink must be eaten with the aligners taken out. Food can cause the aligners to become stained or damaged, setting back your progress.
To learn if you're a good candidate for 
Invisalign
 or to make an appointment for an 
orthodontic consultation
 in Spanish Fork, Utah, please contact Kuhni Orthodontic Studio today. We look forward to meeting you and helping you realize your smile goals!