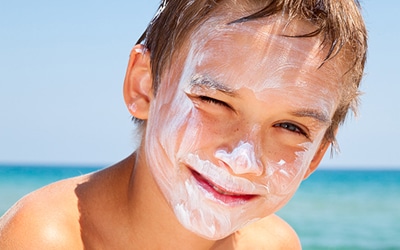 6 Tips for Treating Sunburns
July 8, 2019
Image Credit: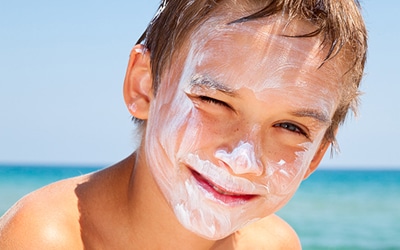 July is a peak month for getting a doozy of a sunburn! If you have been out in the sun too long and ended up with a sunburn, you know how painful they can be. Sunburns cause red, tender skin and sometimes even result in blisters. And sunburns aren't just painful, they can also be potentially dangerous to your health. We suggest doing your best to avoid sunburns, but if you do end up with one, there are ways to soothe the pain and discomfort.
6 Tips For Treating Sunburns
Below are a few ways to make sure you're doing all you can to soothe the pain from a sunburn:
Sunscreen – To avoid sunburns in the first place, make sure you're applying plenty of sunscreen. Once sunscreen has been applied, keep in mind that it needs to be reapplied every hour to be effective.
Aloe Vera – Aloe vera is the go-to treatment for sunburns, for good reason! While aloe vera can't heal a burn, it can provide immediate relief from the pain and discomfort of a sunburn. Apply aloe vera to the burn as often as 5-6 times a day.
Milk – Applying cool milk to the skin can create a film that eases the discomfort and pain of a sunburn. Use some sterile gauze or a cotton ball soaked in cool milk and apply to the burn.
Cucumbers – Cucumbers hydrate and cool the skin. They also have antioxidants and analgesic properties. To soothe a sunburn, blend cucumbers in the blender and apply the paste to the skin.
Oatmeal – Adding oatmeal to a bath can provide you with immediate relief from a sunburn. Add one cup of oatmeal to a tub of cool bathwater and then relax and soak for around 20 minutes.
Cool Shower – Lastly, nothing is quite as soothing to a sunburn as a cool shower. Avoid using bar soaps as these can irritate the skin even more.
Here at Kuhni Orthodontic Studio, your health is important to us! We want to make sure that all of our patients have a fun and healthy summer vacation! To 
make an appointment
 for an 
orthodontic evaluation
, please contact our Spanish Fork, Utah orthodontic office today.