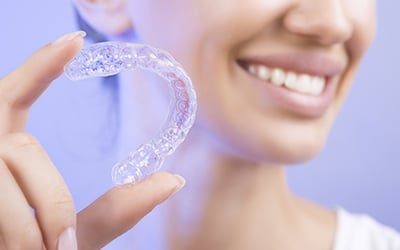 Good Candidates for Invisalign Treatment
March 25, 2019
Image Credit: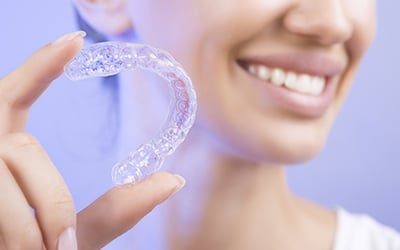 If you've been considering getting braces and have been doing any research on the topic, chances are that you've come across the Invisalign option! Many of our patients find themselves drawn to Invisalign because they're much less conspicuous than traditional metal braces and they're removable so you don't have to worry about food or debris getting caught in brackets.
IS INVISALIGN RIGHT FOR YOU?
Unfortunately, Invisalign isn't the right option for every patient. Below are a few things to consider if you're wondering whether Invisalign braces are the right choice for you:
Your Age – Invisalign is made only for adults or older teens who have already lost all of their baby teeth and who have received their second molars. This means that Invisalign isn't an option for kids or younger teenagers.
Your Specific Orthodontic Needs – Invisalign isn't able to fix all of the issues that traditional braces can. Only certain kinds of tooth movements can be made using Invisalign. If you need any bridge and crown treatment, more major tooth movements, or any issues with your bone and jaw structure, chances are that Invisalign won't work for you.
Your Level of Motivation – If you're considering Invisalign, you'll have to ask yourself how responsible you are. You'll need to be sure that you're wearing your Invisalign aligners for at least 20-22 hours per day, only removing them to eat and brush your teeth. In addition, there's always a risk of losing or misplacing your aligners during meals or brushing, so you'll need to keep good track of them.
Your Finances – Invisalign treatments are more costly than traditional metal braces. However, please keep in mind that each patient's financial situation and insurance is different. Before making a final decision based on finances, please speak with our office so we can give you a price comparison.
As you can see, there are many things to take into consideration when trying to make a decision about your orthodontic treatment, but we are here to help you make the best decision for you or your child! To make an appointment to see if you or your child are a good candidate for Invisalign treatment, please contact 
Kuhni Orthodontic Studio
. Our orthodontic office is located here in Spanish Fork, Utah.