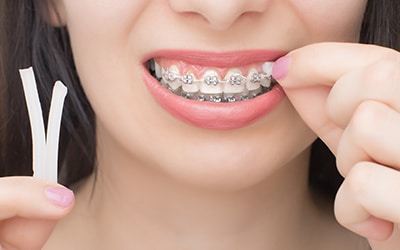 How Wax Strips Help with Braces
March 28, 2022
Image Credit: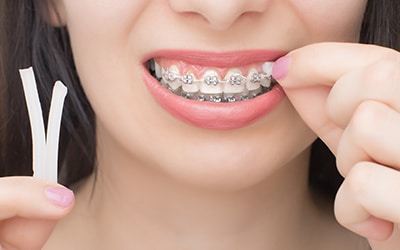 For most people, it seems like they're already looking forward to the day they get their braces removed, even before they get them on. As excited as you may be to fix the alignment issues with your teeth, the actual process of having braces in your mouth is usually not very appealing. In fact, it can be painful at times. There are also various issues that may occur during your orthodontic treatment, including a long list of food restrictions, as well as pain caused due to broken wires and rubber bands.
Can Wax Strips Help with Braces?
While it is essential to abide by the food restriction for the period of time you have your braces on, there are ways you can minimize the pain and discomfort. One such method is the use of orthodontic wax strips. Your orthodontist will likely provide you with some orthodontic wax strips when you get your braces. It is a natural wax made from either paraffin wax, beeswax, or carnauba wax. If you notice that a particular area inside your mouth is becoming sensitive to the wire or bracket around it, you can apply this wax to the site. In addition to creating a protective barrier, it also provides temporary pain relief. Since it is made with all-natural ingredients, it doesn't have any side effects. In fact, you don't even need to worry if you happen to swallow it by accident. However, please don't try to eat it on purpose. The material is such that it dissolves in your mouth itself. However, you can also use a toothpick or dental floss to remove it. If your orthodontist hasn't provided you with any wax strips, you can always ask for some during your next visit. It is also available in most drug stores. If you're looking for a good
orthodontist
around the areas of Mapleton, Palmyra, Lake Shore, Benjamin, Springville, or Salem, consider visiting
Kuhni Orthodontic Studio
.