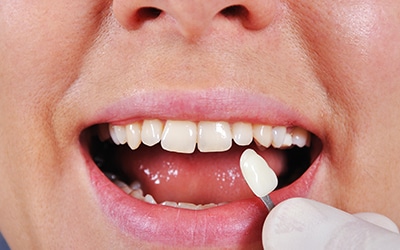 Over-the-Counter Teeth Whitening
January 28, 2019
Image Credit: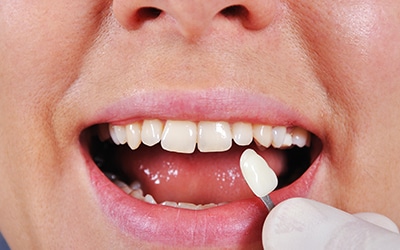 Teeth whitening is a billion-dollar industry. In fact, in 2016, more than $1.4 billion dollars was spent on teeth-whitening products in the U.S. alone. Teeth whitening as we know it now has been continuously improving since the 1980's. Both with in-office treatments and take-home gels. But because people are often concerned with the cost of in-office whitening, they instead turn to over-the-counter alternatives which, if not performed properly, can be damaging to your dental health.
Dangers of Over-The-Counter Teeth Whitening Products
The biggest concern with over-the-counter bleaching products is that they are not at all regulated by the FDA. Additionally, most people will use these products too often or leave them on the teeth for too long. Over-bleaching the teeth will remove the protective tooth enamel, weakening the tooth and revealing the dentin underneath. Ironically, this dentin is yellow, which will cause the teeth to appear even more yellow than before.
Safely Whitening Your Teeth
Below are a few tips to keep in mind when considering safely whitening your teeth:
Talk to your dentist first – We understand that at-home teeth whitening products are much less expensive than in-office treatment. However, having your teeth bleached in a dental office is much safer and much more effective than anything you can purchase at the store. Before choosing to use at-home products, please consult with your dentist. Having your teeth whitened at your dental office may be more affordable than you think.
Trust the brand names – The big names in teeth whitening (Colgate, Crest, etc.) have been perfecting their formulas for years. We recommend sticking with the well-known brands and avoiding any DIY whitening ideas you may find online. Remember the old saying 'if it seems too good to be true, it probably is.
Leave time between treatments – We recommend waiting at least 6 months between whitening treatments. Otherwise you may be causing damage to your tooth enamel. Please follow any directions that come with the whitening products.
Even more important than having white teeth is having healthy teeth. You can have both, but you need to take the proper precautions beforehand. To make an appointment with Dr. Kuhni here at 
Kuhni Orthodontic Studio
, please contact our 
Spanish Fork, Utah 
orthodontist today.